Trust The Highest-Ranked Moving
Service in the Denver Area
(720) 593-4897
Hire our local, professional moving business by the hour.
We perform local and cross-country moves with our trucks
along with labor-only moving services that include
loading, unloading, and onsite furniture moving
with your rental truck, pod, or trailer.

For local moves, we charge ONLY an hourly rate.
NO other gas, travel, or misc. fees and NO charge for the time to or from our office.
For long-distance and out-of-state moves, we only charge one flat fee. No hidden or surprise charges, ever.
Why Choose 2 Guys 4 Hire for your Moving Needs?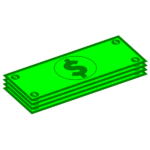 Upfront, Affordable Pricing
Our moving prices are clear and simple.  Use our instant quote calculator to know exactly how much your moving services will cost with 2 Guys 4 Hire Professional Movers.  We don't charge multiple fees like other moving companies, just a flat or hourly rate.  You'll know exactly how much to budget by using 2 Guys 4 Hire for your local or long-distance move.

Professional, #1-Ranked Movers
We perform over 2,000 jobs yearly while maintaining a 4.9 out of 5 stars rating. How? We only use the best, most experienced moving professionals. Not only are they great movers, but they're also nice, respectful guys. 2 Guys 4 Hire will do our best to make your moving experience as pleasant as possible. Check out our reviews here and here to see for yourself.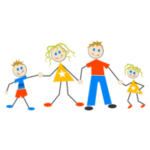 We are a family-owned moving company based right here in Colorado.  Everyone you deal with at 2 Guys 4 Hire are local and knowledgeable about their communities in the Colorado Springs and Denver areas.
We average 4.9 out of 5 stars from over 1,000 online reviews.
Some of the moving services we offer: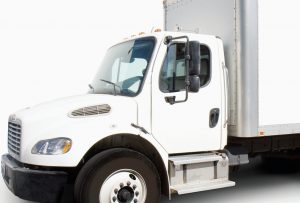 2 Guys 4 Hire is a locally-owned and operated moving company with 2 Colorado locations serving Colorado Springs  and Denver. We always strive to achieve a high level of professionalism and courtesy with our local moving services. Whether you need just our movers for labor-only services or our trucks for quick moving around the Colorado Springs and Denver metro areas, we are your trustworthy partner.  Our local moving service is unbeatable!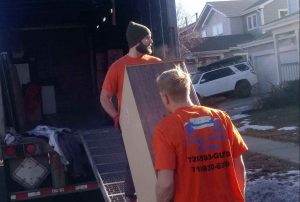 Wherever you're moving to (or from), our moving company can take you to your new home or office with our professional state-to-state moving services. Long-distance moving is extra challenging.  Luckily, 2 Guys 4 Hire will get you relocated across long distance in a safe and timely manner.  We can provide the professional packing service, boxes, and other materials or just the loading, transporting, and unloading of your household belongings.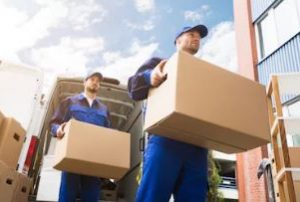 Our commercial moving service focuses on getting your business back up and running as quickly as possible. We'll get your office furniture moved and set up in your new location in a timely manner. Plus, we perform corporate moving 7 days per week to make it easier for you to move on a day that you're closed for business.
2 Guys 4 Hire Professional Moving
501 S Cherry St Suite 1100, Denver, CO 80246
Phone: (720) 593-4897