Trust The Highest-Rated Local
Moving Company in Colorado Springs
(719) 930-6349
Hire our local moving company by the hour.
Use both the movers and our truck for a local or long-distance move
or just our moving labor to help with onsite moving
and loading or unloading rental trucks, pods, and trailers.

For local moves, we charge ONLY an hourly rate.
NO other gas, travel, or misc. fees and NO charge for the time to or from our office.
For long-distance and out-of-state moves, we only charge one flat fee. No hidden or surprise charges, ever.
Why Choose 2 Guys 4 Hire for your Moving Needs?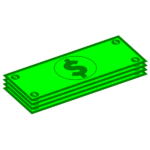 Affordable, Transparent Prices
Our pricing is upfront and clear.  Our instant quote calculator will tell you exactly how much we charge for your moving job with 2 Guys 4 Hire Professional Movers.  We're not like the other local moving businesses; we never have surprise or hidden fees with any of our moving services.  All of our moving jobs are priced by the hour or as a flat fee.

Experienced, Top-Notch Movers
We have over 1,000 online reviews from our local moving customers while averaging 4.9 out of 5 stars rating.  We only use the best, most experienced moving professionals.  All of our movers are professional with their work ethic and their attitudes.  2 Guys 4 Hire Professional Moving Service will make your moving job as stress-free as possible.  Check out our reviews here and here.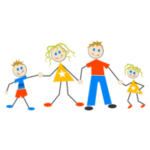 Locally-Owned and Operated
Our moving company is locally and family-owned right here in Colorado.  Everyone you deal with at 2 Guys 4 Hire are local and knowledgeable about their communities in the Colorado Springs and Denver areas.
We average 4.9 out of 5 stars from over 1,000 online reviews.
Some of the moving services we offer: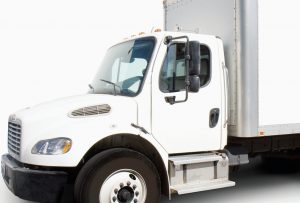 2 Guys 4 Hire Professional Moving is a locally-owned and operated moving company with 2 Colorado locations serving Colorado Springs and Denver.  Our main goal is to provide a high level of professionalism and courtesy while performing our local moving services.  Whether you need just our movers for labor-only moving or our trucks to relocate anywhere around Colorado, we are your top-notch moving partner.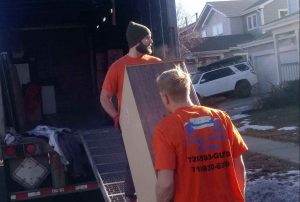 Our moving company can take you to your new home or office with a long distance move no matter where or from you're going. Relocating to a new home is hectic, and long-distance moving is extra challenging. Luckily, 2 Guys 4 Hire provides you with trucks and professional cross-country movers to get you on the road in no time. Our movers will ensure everything is safe while being moved long distances.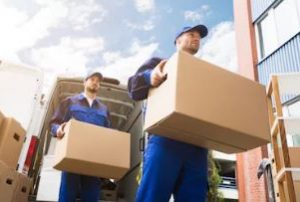 Our local movers have the experience to relocate your business in a timely and efficient manner.  Your office furniture will be moved and set up in your new business location as fast as possible to minimize the down-time of your company's operations.  We provide our corporate relocations 7 days per week to make it easy to schedule your office move on a day you're closed.
Our Locations and Local Cities Served
2 Guys 4 Hire Colorado Springs
2635 Kenton Green Ct,
Colorado Springs, CO 80920
Phone: (719) 930-6349
2 Guys 4 Hire Denver
501 S. Cherry St. Suite 1100,
Denver, CO 80246
Phone: (720) 593-4897