Trust The Top-Ranked Moving
Company in Black Forest, CO

Hire our local professional movers for your next move. Use our truck and movers or get
loading and unloading help for your rental truck or container with our Moving Labor-Only service.
Either way you'll save your back while saving lots of money.
Why Hire 2 Guys 4 Hire Professional Moving?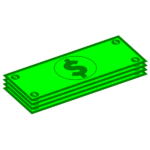 Reasonable, Upfront Pricing
As the best professional moving company serving Black Forest, our prices are clear and straightforward. Our instant quote calculator will let you know exactly how much you're going to pay for moving labor from 2 Guys 4 Hire Professional Moving. Unlike other moving companies in the Colorado Springs, CO area, there are no surprise fees or hidden upcharges.

Top-Rated Professional Movers
We hire the best, most experienced moving professionals in Black Forest, CO. We understand the importance of hiring quality-service professional movers to handle your belongings. They're not just great movers, but professional and nice guys as well. 2 Guys 4 Hire will strive to make your moving experience as painless as possible. Check out our reviews here to see for yourself.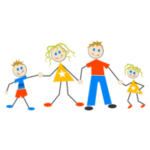 A Local, Family-Run Business
2 Guys 4 Hire is a local moving company owned and operated in Colorado Springs.  From our movers to the folks that pick up the phone, everyone you deal with are local moving professionals.
2 Guys 4 Hire Colorado Springs
2635 Kenton Green Ct, Colorado Springs, CO
80920
Phone: (719) 930-6349