The Top-Ranked Professional Movers in Colorado Springs CO, Denver CO, and Dallas/Fort Worth TX

Hire our locally-owned moving service by the hour.
We can provide the movers and our truck for a local
or long-distance move or just the movers at a lower
price to help with loading and unloading your rental
truck, pod, or trailer.
2 Guys 4 Hire is dedicated to moving your valuable belongings safely and efficiently to your new home, office, or business.
We can be your moving labor provider if you just need a rental truck or container loaded or unloaded. We can also be your full-service professional moving company by proving both our moving trucks and the moving labor.
We are located in Denver, CO, Colorado Springs, CO, and Fort Worth, TX. Our teams of expert movers can safely transport your items locally or anywhere in the country.

For local moves, we only charge an hourly rate. NO other gas/travel/misc. fees and NO charge for the time to/from our office.
For long-distance and out-of-state moves, we only charge one flat fee. No hidden or surprise charges, ever.
Why Choose 2 Guys 4 Hire for your Moving Needs?
Reasonable, Upfront Pricing
Our pricing is clear and straightforward.  Use our 
instant quote calculator
 to know exactly how much you're going to pay for your moving job with 2 Guys 4 Hire.  Unlike other moving companies, there's no surprise fees or upcharges with us.  The price you see is the price you'll pay whether we provide our truck or just the moving labor.
Top-Rated Professional Movers
We perform over 2,000 jobs yearly while maintaining a 4.9 out of 5 stars rating.  How?  We only use the best, most experienced moving professionals.  Not only are they great movers, but they're also nice, respectful guys.  2 Guys 4 Hire will do our best to make your moving experience as pleasant as possible.  Check out our reviews here, here, and here to see for yourself. 
Local, Family-Owned Business
Our 3 locations are all locally-managed and owned by the same family.  Everyone you talk to at 2 Guys 4 Hire are local and knowledgeable about their communities in Colorado Springs, Denver, and Dallas/Fort Worth.
Some of the professional  moving services we offer: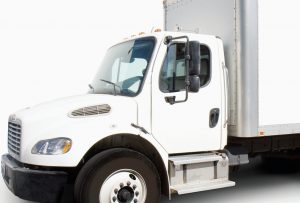 1. Rent a Truck or Container
Getting your own rental requires a little more work but is sometimes worth the savings.  Of course this step is unnecessary if you just need some on-site rearranging.  Our heavy lifters can relocate your furniture within your home or business if you're getting your carpet or floors done or if you just want furniture moved around.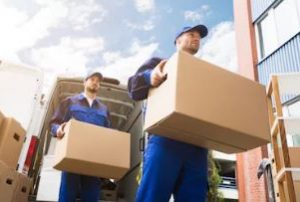 2. Hire Our Professional Movers
Our movers can expertly load and unload rental trucks, pods, and similar containers.  We can also unload freight trailers and semi trailers.  Additionally, we can shrink-wrap, assemble, disassemble, and rearrange furniture.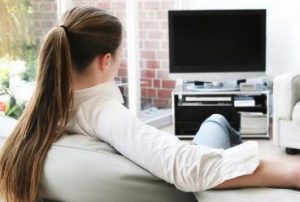 3. Relax, You're All Done
You're moved and you just saved lots of money! On average, each of our moving labor customers saves hundreds of dollars or more by using our moving help without the truck.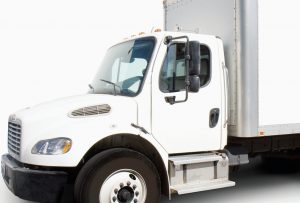 2 Guys 4 Hire is a locally-owned and operated moving company with locations serving Colorado Springs, CO, Denver, CO, and Dallas/Fort Worth, TX. We always strive to achieve a high level of professionalism and courtesy with our local moving services. Whether you need just our movers for labor-only services or our trucks for quick moving around the Colorado Springs, Denver, or Dallas/Fort Worth metro areas, we are your trustworthy partner. Our local moving service is unbeatable!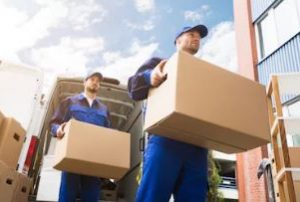 Moving to a new office space requires top-notch coordination that our office moving company has perfected. 2 Guys 4 Hire commercial moving has dedicated professional movers who can carefully help you relocate and set you up for business within a short time. When you let us handle all your heavy lifting and office moving duties, we will take care of your property as our own. Our professional movers understand the necessity of time, and will help you execute your next move professionally and promptly.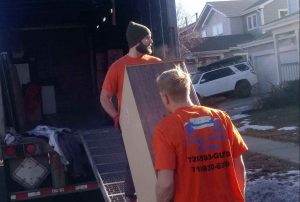 Whether you're moving from or to the Colorado Springs, Denver, or Dallas/Fort Worth areas, our moving company can take you to your new home or office with a long distance move. Relocating to a new home is hectic, and long-distance moving is extra challenging. Luckily, 2 Guys 4 Hire provides you with trucks and professional movers to get you on the road in no time. Our moving labor service will ensure everything is safe and intact to your destination.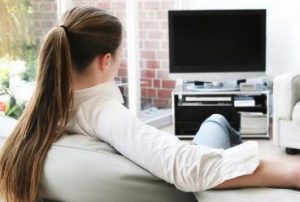 2 Guys 4 Hire means business when we say we are a full-service moving company. We have built a reputation as a business moving service who can carefully handle your business records and equipment to keep your operations ongoing. Although corporate moving can be a challenge for many reasons, you will be pleased with our quality moving services that streamline the process and make it easier.
2 Guys 4 Hire is a locally-owned moving company.
2 Guys 4 Hire LLC is registered with the Public Utilities Commission of the state of Colorado as a mover.  Registration no. HHG-00627.  USDOT no. 3356290
2 Guys 4 Hire Colorado Springs
2635 Kenton Green Ct, Colorado Springs, CO
80920
Phone: (719) 930-6349 | Sitemap
2 Guys 4 Hire Denver
501 S. Cherry St. Suite 1100, Denver, CO
80246
Phone: (720) 593-4897